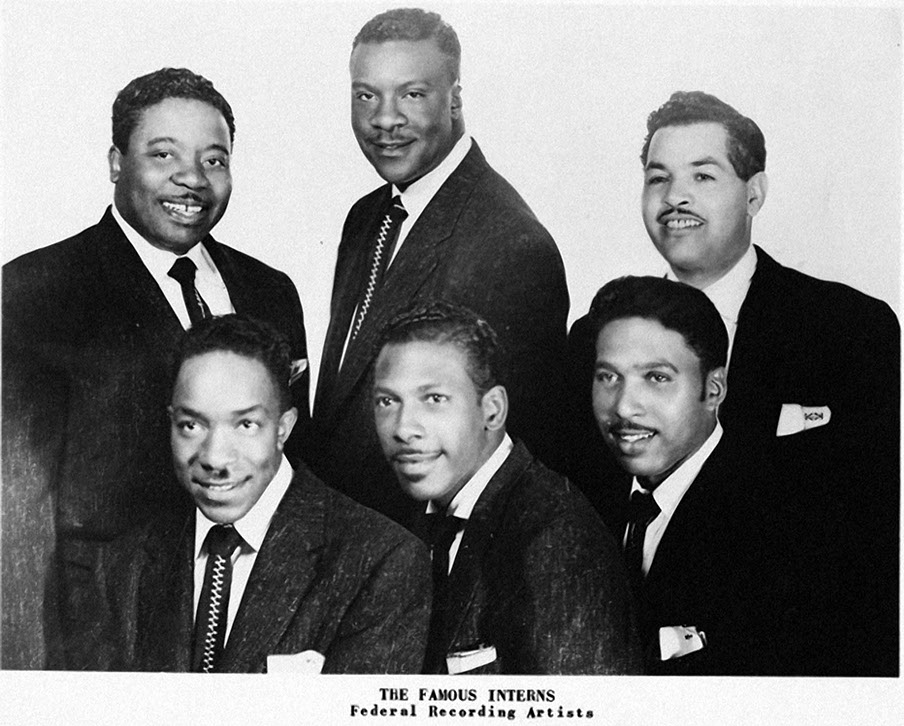 Allen launched his own singing career with the gospel group the Interns. Later he recorded the soul song "Hard Way to Go" as a soloist. He was also the father of Nick Allen, Jr., the lead vocalist of the Modulations.
Nick Allen, Sr. can be seen above, front row in the middle, along with Raymond Davis, Joe Davis, Theodore Freeland, Harold White, and Alonzo Eubanks.
William "Nick" Allen, Sr. was a Durham barber who often styled the hair of musical celebrities traveling through Durham.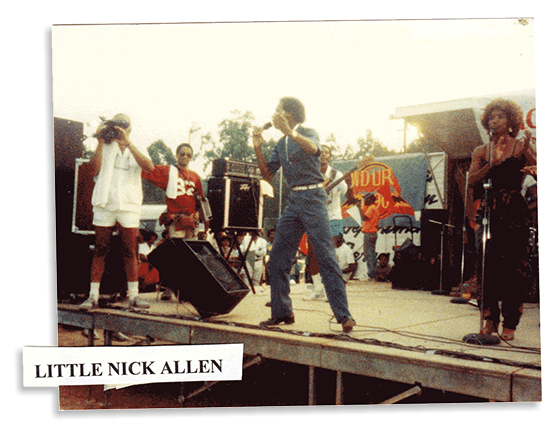 Nick Allen Jr. of the
Modulations

performs at WDUR's Rhythm Fest in the early 1980s.