 No music is made in a vacuum. Social and political changes in Durham in the 1960s and 1970s deeply influenced the city's music.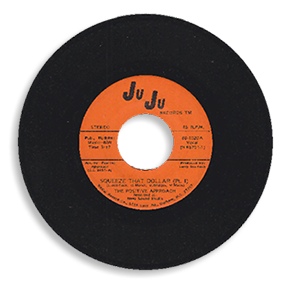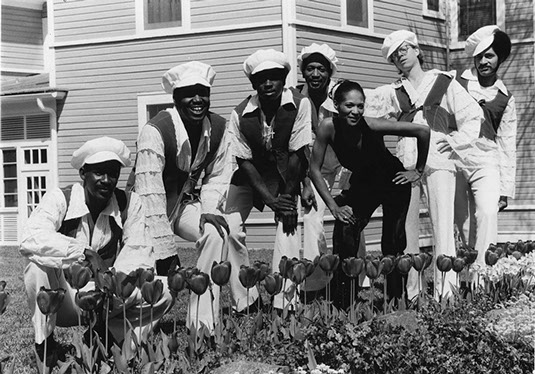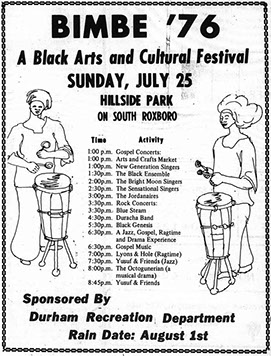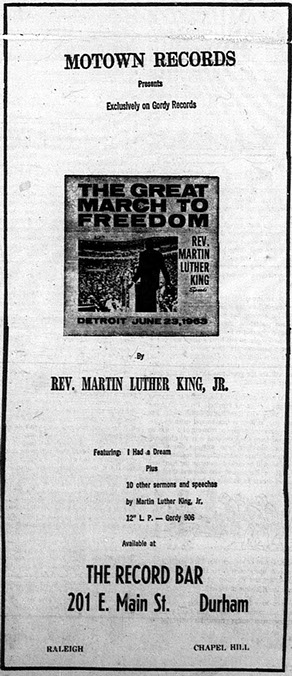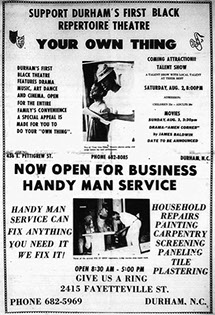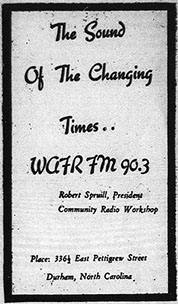 For decades, Durham was nationally renowned for its strong black middle class and black institutions, including the NC Mutual Life Insurance Company and the North Carolina College for Negroes (now NCCU). Nonetheless, racial discrimination was rampant in Durham, segregation was still law at the start of the 1960s, and many African Americans lived in poverty. As part of the Civil Rights and Black Power movements, Durham's black residents fought against these injustices through a variety of efforts. Notable examples of resistance against racial oppression included sit-in protests, anti-poverty organizations like Operation Breakthrough, and Malcolm X Liberation University.
In response to the Civil Rights and Black Power movements, African American performers began to express their racial and cultural pride in a variety of ways. In earlier years, African Americans were referred to as Negroes, whereas using "black" as a racial description was often considered to be insulting. But by the late 1960s, the outlook of many African Americans shifted, and "blackness" became a source of pride. In Durham, one group illustrated this development by naming itself the Black Experience Band. This funk band would later wrestle with difficult questions of racial progess when it released the song "Has Time Really Changed?" with the Communicators in 1974.
Larry Scurlock

was a bandleader who often addressed social and economic issues in his music. He appears fourth from the right in the above photograph with the U.S. Welfare Band, which featured lead vocalist Vernelle Mack. His earlier band the Positive Approach made a song, "Squeeze that Dollar," that references the economic pressures of recession in the 1970s. Interestingly, Scurlock was one of three black students who desegregated the all-white Durham High School in 1960.
Your Own Thing Theater was founded by Karen Rux in 1969.


The theater offered a local space for young African Americans to participate in the Black Arts Movement that was flourishing nationally. The youth division of Operation Breakthrough, a local civil-rights and anti-poverty organization, also met here.
Gordy Records, an imprint of Motown, released this recording of a 1963 speech given by Dr. Martin Luther King in Detroit.

Record Bar's advertisement for the record appeared in

The Carolina Times

in May 1968, a month after King's assassination.
In 1969, African American students from Duke University and North Carolina College for Negroes (now NCCU) organized a black arts and music festival for the first time in Durham.

Named in honor of the Afro-Caribbean celebration Bembe, the festival is still held annually and has become a Durham institution. Over the years, Bimbe featured many soul artists, including Blue Steam and Duracha in 1976, as shown in this newspaper advertisement.
WAFR was a black non-commercial radio station from 1971 to 1976. Unlike commercial broadcasters, WAFR didn't have to worry about keeping advertisers happy.

As a result, the station was able to produce highly political programming. At the height of the Black Power movement, the station was a radical voice for independent black politics and culture. WAFR deejays took on Arabic and African names on the air, and the station's call letters referenced Africa. WAFR's early staffers included Obataiye Akinwole, Donald Baker, Ralph Williams, Robert Spruill, and Jim Davis.
"Squeeze That Dollar"
Positive Approach